Wonder-Plus
Introducing Wonder-Plus, your ultimate companion for household tasks. Our brand is dedicated to providing high-quality household rubber gloves that offer superior protection and durability.
Designed with your everyday needs in mind, Wonder-Plus gloves are crafted to tackle various household chores effortlessly. From cleaning and dishwashing to gardening and pet care, our gloves are your reliable partner in maintaining a clean and hygienic home.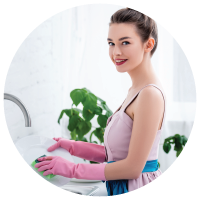 Extra Elasticity & High Flexibility.
Comfortable fit and ease of movement during use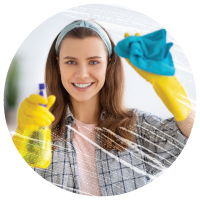 Type B Chemical Protective Gloves
Reliable protection against wide ranges of cleaning chemicals
Various Sizes & Color
Easy selection and suitability for different needs and preferences
Pastel Series Household Gloves
| | |
| --- | --- |
| Material | Natural Rubber |
| Lining | Cotton Flocklined |
| Sizes available | S,M,L,XL |
| Colours available | Pastel Peach, Pastel Lavender, Pastel Green, Pastel Blue |
| Thickness  | about 0.38mm (15 Mil) |
| Length of gloves | about 300mm ( 12 Inch) |
Ultra Soft Series Household Gloves
| | |
| --- | --- |
| Material | Natural Rubber |
| Lining | Cotton Flocklined |
| Sizes available | S,M,L,XL |
| Colours available | Pink, Yellow, Grey, White |
| Thickness  | about 0.43mm (17 Mil) |
| Length of gloves | about 300mm (12 Inch) |