Rubber gloves are used by a wide range of industries, ranging from medical, pharmaceutical industry to automotive, construction, chemical, food processing, cleaning services industry etc., and they are mainly used as personal protective equipment (PPE) to protect workers' hands and skin while performing different tasks in different industrial settings. 
But did you ever wonder where and when were the first rubber gloves being invented?
And while others countries are also supplying latex as raw materials and even producing rubber gloves, how Malaysia become the key players in glove manufacturing that supply to over 190 countries worldwide today?
Well, read further and you will be surprised with the history
Guess where were the 1st rubber gloves being invented?
Ever since the coronavirus outbreak, worldwide demand of rubber gloves have surge to an unexpected new high, and the spotlight had fallen on the glovemakers in Malaysia.
Though Malaysia is famous with rubber gloves production, but when we traced back the history of the first rubber gloves being invented, the history credited Dr. William Stewart Halstead, the first surgeon in chief from The John Hopkins Hospital for developing and introducing the first rubber surgical gloves, back in year 1894, in the United States, as written in one of the publication from John Hopkins Medicine.
The first gloves invented are not intended for combatting surgical infections.
Well, the first gloves invented are actually not as a means of combatting surgical infections, but it was meant to protect the hands of Dr. William Stewart Halstead's chief surgical nurse, and later wife, Caroline Hampton from the harsh chemicals used in hospital operating rooms at the time.
She suffered from contact dermatitis and painful eczema as a result of the antiseptics used.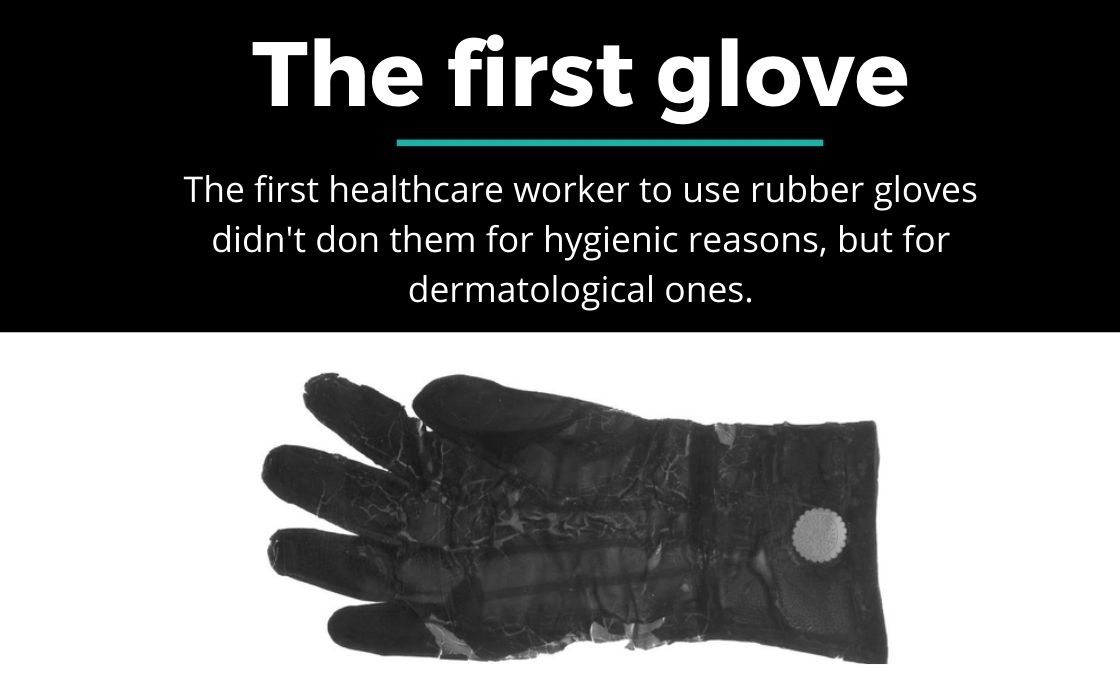 Dr. William Stewart Halstead then requested Goodyear Rubber Company to create two pairs of thin rubber gloves with gauntlet for her hands. The nurse soon became so adapt with using the gloves and these proved to be so satisfactory that additional gloves were ordered.
Although the use of gloves was not originally meant for sanitary but for dermatological reasons, such gloves drastically increased the cleanliness of operations, as well as the hygiene awareness of the surgical staffs.
Not long after, Halstead's entire surgical staffs wore them during operations.
This story is taken from the journal of Baylor University Medical Center Proceedings and you can access to the full article here.
How glove makers evolved in Malaysia?
In the article titled "An Overview of Malaysian Rubber Industry — Past, Present and Future", written by the past president of the Plastic and Rubber Institute Malaysia (PRIM), Pong Kai See, he mentioned that the evolution of the glove manufacturing was an interesting story.
" When the AIDS epidemic in the 1980s drove up the demand for medical gloves, many countries, including the US, Taiwan, China, Korea, Thailand, Indonesia and Malaysia, responded by ramping up production capacity.
Malaysia came out winners due as much to ready availability of latex (at that time) as the know-how and entrepreneurship to handle all aspects of glove production. We have since leveraged this advantage to become the leading player in glove machinery, former production, latex technology and recently in nitrile latex production," Pong writes.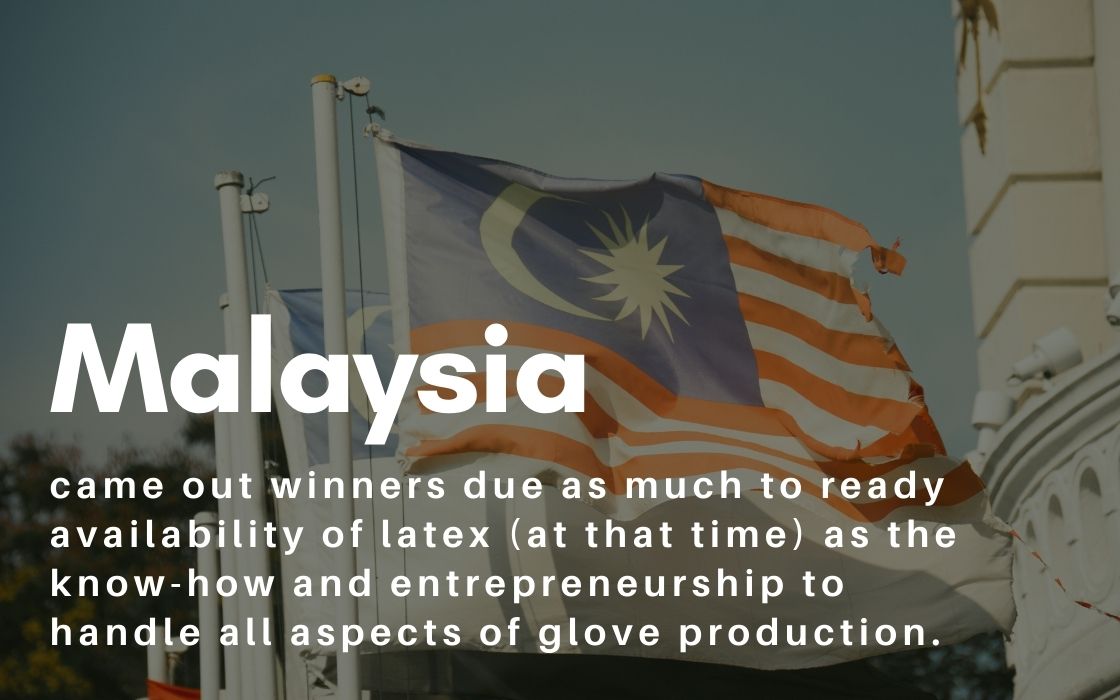 When did Nastah come into play?
Nastah Industries is the pioneer in the Malaysia rubber glove industry with over 30 years of experience. We have been designing, manufacturing and supplying reusable unsupported natural rubber, nitrile, and neoprene rubber gloves for the general household and industries since 1987.
Many might not be familiar with our name "Nastah", but once we told them the meaning behind our name, they will remember it very well.
"Nastah" is an abbreviation of the terms "Nasional Getah" in our national language, where "nasional" means "national", while "getah" means "rubber".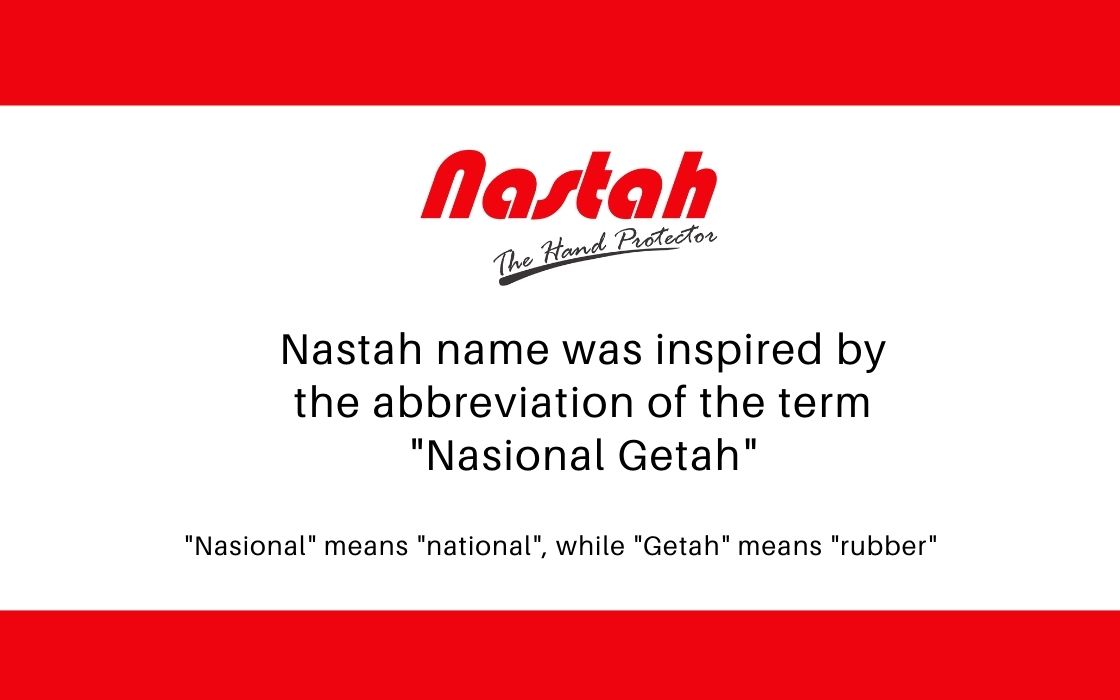 This term resembles how we take pride in rubber products that are being produced in our country, as they are highly reliable and in good quality.
For every piece of rubber glove that we produced, we have put immense attention throughout our inspection points to ensure the consistency and the quality of our gloves.
Throughout our operation since 1987, we never compromise on quality, because the quality of gloves are directly translated as the safety to the users. For us, glove is never just a glove. It is a product made for human, it is about protecting life.
Get in touch with us if you're interested in learning more about what we have to offer or would like some professional advice from one of our experts.
If you're interested in reading more articles like this, subscribe to our blog and follow our Linkedin page for the latest updates.