Hand protection gloves in janitorial cleaning are essential for maintaining a clean and organized environment.
By prioritizing the safety of hands with the right gloves, janitorial professionals can ensure efficient and confident performance, promoting hygiene and a positive brand image.
Whenever you see a janitor in the offices or buildings, you can see one thing in common.
Yes… They are wearing gloves to do their duties.
Janitors are responsible for a wide range of cleaning tasks, such as maintaining public washrooms, offices, dirty floors, and newly renovated buildings. However, this kind of work can put their health and safety at high risk.
They can be exposed to pathogens, germs, and viruses. Worse still, they can cause severe injuries during handling sharp objects.
To protect themselves, janitors highly rely on good quality gloves, which is their first line of defense.
In this article, we will discuss a few topics regarding janitorial cleaning:
Exposure to Environmental Hazards
Exposure to Cleaning Chemical Hazards
How can a pair of gloves protect you?
What Type of Gloves is Suitable for Janitorial Cleaning Services?
The Most Important Part of The Gloves – The Grip
Environmental Hazard Exposure and the Importance of Hand Protection Gloves
Try to imagine…
As you walk into a washroom, you are welcome by a scene of filth and neglect. Stains cover the floors; dust cloud is in the air, mold grows on the sink, and the toilet bowl is yellowed and dirty.
Can you imagine how many pathogens, germs, and viruses are spread all over the place?
Worst still, in places like shopping malls, there are dozens of people constantly coming and going to the washroom every single minute. You can even get the urine smell in it.
Eww… Very gross right?
Yes. For janitors, this is an all-too-familiar reality.
Safeguarding Against Cleaning Chemicals Hazards With Hand Protection Gloves
In the context of a public washroom, various cleaning chemicals may be used for cleaning purposes.
Below are some of the common chemicals that they will expose to:
Liquid bleach: It is a popular cleaning chemical. It is a strong chlorine-based disinfectant to kill 99% of germs and pathogens. It will cause severe irritation on your skin upon contact.
Stainless Steel Cleaner: It cleans the stainless-steel water tap. This cleaning agent is corrosive and harmful if absorbed through the skin.
Hydrochloric acid (HCl): Also known as muriatic acid. It is a type of strong acid to remove soap scum and hard water stain deposits on the tiles. It causes irreversible contact damage to the skin, eyes, lungs, and other organs.
Cetrimonium Chloride (CTAC): Another type of chlorine-based cleaning agent. It will irritate the skin upon contact.
Sodium Hydroxide (NaOH): Also known as caustic soda. It is a common chemical to fight against drain clogging. This strong alkaline-based chemical can cause severe irritation on the skin.
*P.S.: It is important to carefully review the ingredients of the cleaning chemicals. You must be aware of the specific chemicals being handled to ensure safe usage.
Enhancing Safety: How Hand Protection Gloves Shield You From Risks?
We talk all about the potential hazards in the cleaning environment. Well, how can janitors protect themselves?
For the first line of defense, the first thing janitors need to do is to WEAR A PAIR OF QUALITY HAND PROTECTION GLOVES. Yes, you heard me right.
Our hand is the first contact point to hazardous environments. A pair of good-quality gloves provide a barrier between hands and potential chemicals or pathogens. Wearing gloves can help to prevent the transmission of germs and viruses and can also protect the skin from chemical burns.
Choosing The Right Gloves for Janitorial Cleaning Services
A pair of good gloves play a vital role in the protection of janitorial cleaning. Users can choose different types of gloves according to their needs. There are two types of materials used to produce rubber gloves, including natural latex and nitrile.
Natural Rubber Gloves
Natural rubber gloves are made from latex, a white liquid harvested from rubber trees.
In Nastah, we will only choose the best options of materials to produce the gloves. Our premium latex produces the highest quality rubber gloves to serve their applications.
Lemon-yellow is the widely used color in janitorial applications. Our lemon-yellow natural rubber gloves (LYFL3) with a thickness of 15mil, are a good choice for janitorial work. They have supplied to more than 50 countries worldwide and they effectively protect janitors' hands from potential hazards.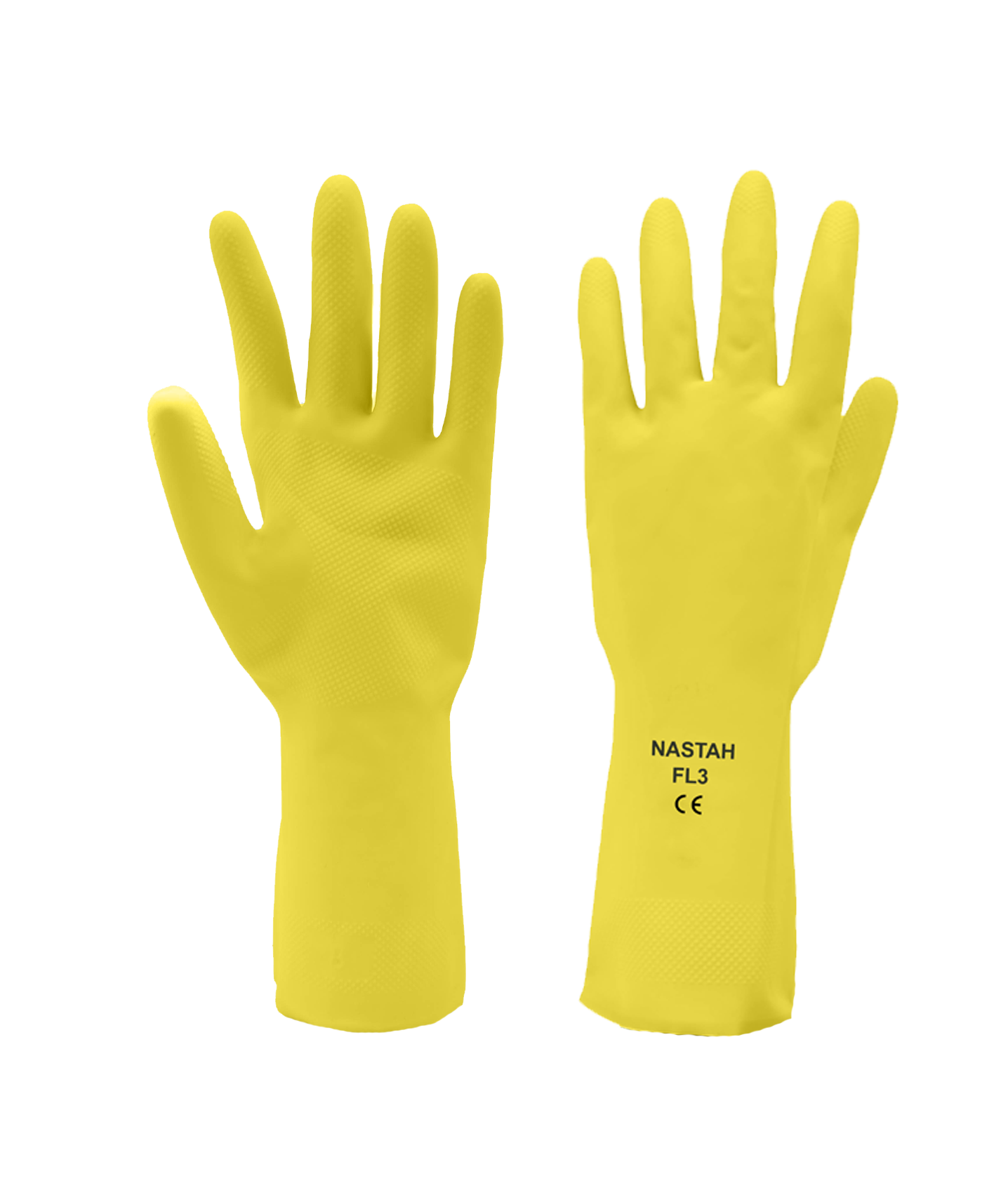 Lemon Yellow Natural Rubber Glove (LYFL3)
If you are keen to hide the dirt on the gloves, our Grey Natural Rubber Glove (GFL2) is a GREAT OPTION.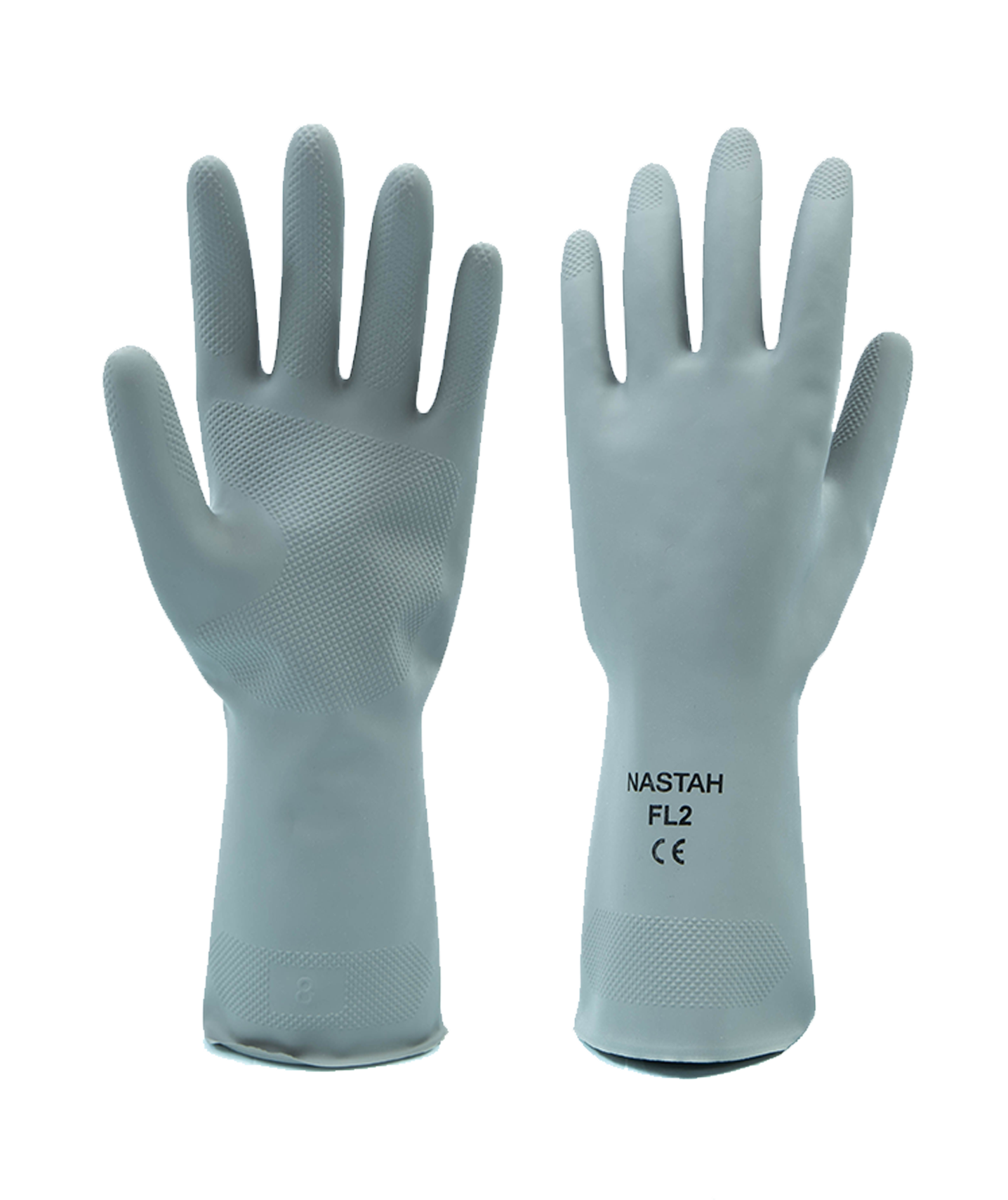 Grey Natural Rubber Glove (GFL2)
PRECAUTION:
You are recommended to choose nitrile rubber gloves if you have skin allergy issues. This is to prevent eczema, reddishness, and irritation on your hand.
Nitrile Rubber Gloves
Nitrile rubber gloves are another popular choice for janitorial cleaning. Our BEST-SELLING nitrile flock-lined glove has enormous chemical resistance. These 15-mil thickness nitrile gloves provide an additional level of protection and puncture resistance.
Additionally, as nitrile gloves are made from synthetic materials, they do not cause allergic reactions. This makes them a safer option for individuals who have latex allergic issues.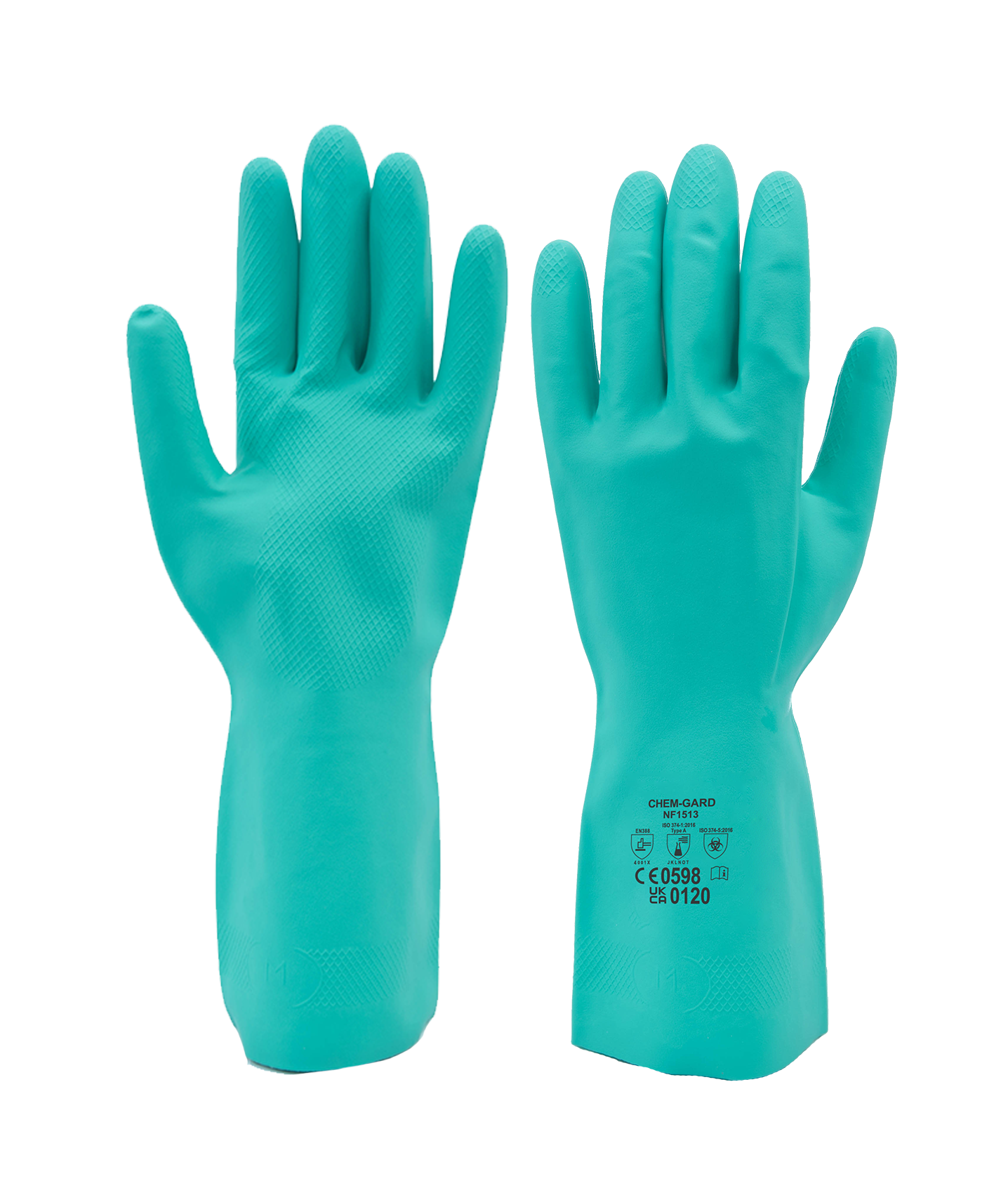 Nitrile Flock-lined Glove (NF1513)
The Grip Factor: Unlocking the Key To Effective Hand Protection Gloves in Janitorial Cleaning
Our natural rubber gloves feature a unique reversed lozenge diamond pattern, which gives improves the gripping effect. The protruded lozenge design ensures that you will never accidentally drop any objects again.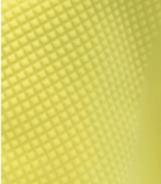 Reversed Lozenge Diamond Pattern
Our nitrile gloves have been redesigned to a recessed diamond pattern. The macro-suction effect provided by this pattern ensures that objects being held will stay securely without slipping.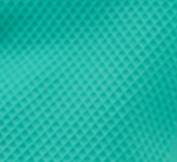 Recessed Diamond Pattern
Nastah is a reputable glove manufacturer that prioritizes in producing high-quality gloves. With over 35 years of experience in the glove manufacturing industry, we understand the need of our customers.
Our flexible minimum order quantities, superior quality, and good response team make it a preferred choice for our customers.
Think about Hand Protection, think about Nastah.