BUL1
Unlined Rubber Gloves
Type
Unlined
Length
About 300mm (12 Inch)
Thickness
About 0.43mm (17 Mil)
Application
Food Processing & Canning, Household Chores, Gardening, Janitorial & Cleaning.
Description
Art BUL1 – Chlorinated Unlined Rubber Gloves
Material: Natural Rubber
Lining: Unlined
Sizes available: 7-Small; 8-Medium; 9-Large; 10-Extra Large
Colours available: Blue
Cuff: Straight
Thickness of gloves: about 0.43mm (17 Mil) (Single wall measured at back of palm)
Length of gloves: about 300mm (12 Inch)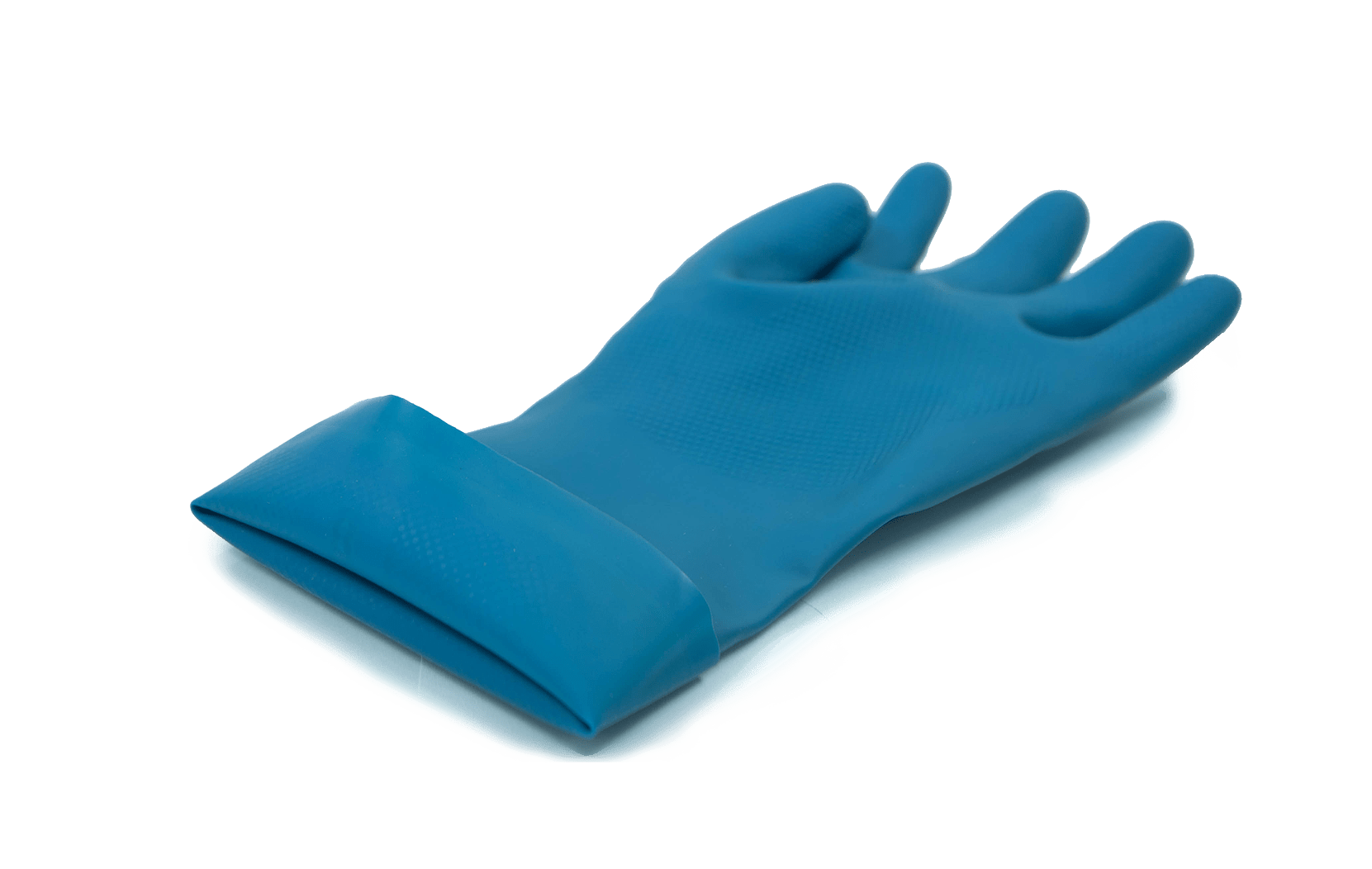 Features:
Unlined design to eliminate the risk of lining drop on food, ensuring hygiene and safety.
Diamond pattern on palm to offer enhanced grip and slip resistance, improving handling of slippery or greasy food items.
Soft & ergonomic design to delivers comfort and reduces hand fatigue, promoting productivity.
Low latex protein to minimize the risk of allergic reactions, offering a safe and inclusive option.
Chlorinated for facilitates easy glove removal, improving user experience and efficiency.
Good tactile sensitivity to increase productivity and ease of use.
Safe contact with raw meat and fish, reducing the risk of contamination.